ZABIEGI
IPL
Light generating devices IPL for many years successfully used in beauty salons. Its safety and efficacy has been confirmed many times. The rapid development of cosmetic and medical causes of new and better technologies. The current device operating on this principle even further commonly called IPL significantly different from their predecessors. In our salon we have devices that use two modern technologies, emission of intense pulsed light VPL and IPL SHR system IN MOTION, sometimes referred to as lasers.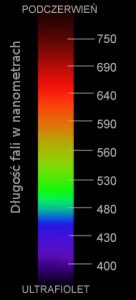 750 – 950 nm IR Thermolifting – restore elasticity of flabby skin, stimulating and stimulating fibroblasts to produce new collagen fibers, smoothing wrinkles, lifting the breast
690 nm – SHR Super Hair removal – used for removing hair from skin pigment with a strong, well-tanned skin
640 nm – SHR Super Hair removal – used to remove hair on the skin clear
590 nm – SWR Super Wrinkle Removal – removal of wrinkles and restore skin elasticity
560 nm – SSR Super Skin Rejuvenation – for skin rejuvenation, regeneration of collagen and restore skin elasticity
530 nm – SVR Super Vascular Removal – the color green is used to bleach the red face and nose, removal of spider veins and telangiectasia
480 – 510 nm SPR Super Pigmentation Removal is used for treatments to remove pigmentation, age spots and sunspots
400 – 430 nm SAR Super Acne Removal – blue color is used for the treatment of acne, the sebaceous gland and destruction of antibacterial therapy
---
What is the unique effectiveness of our devices and VPL IPL SHR System IN MOTION
VPL; refers to the emission of bursts of pulses in the form of a beam with a broad spectrum, so that the applicability of the device is very wide. For each pulse generated by the unit VPL consists of a sequence of quick micropulses controlled the time of issue of computer-controlled. This results in carrying out safe and effective treatments in people with different skin phototype and different structure of hair, it is broader than was previously possible.